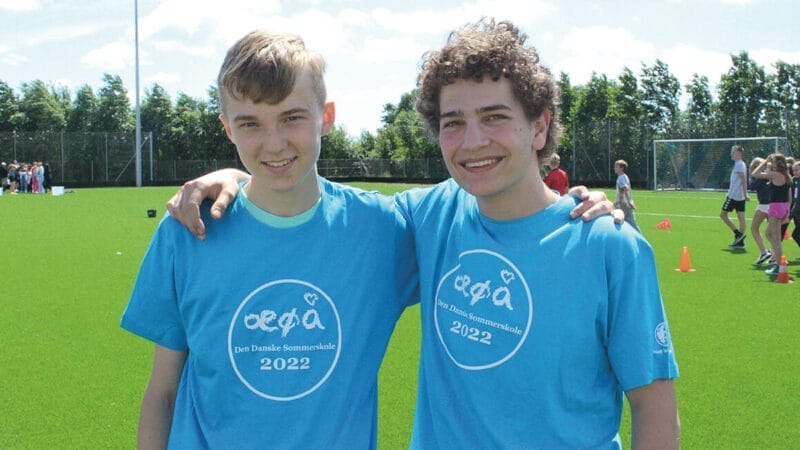 Learn Danish and make friends from all over the world
The Summer School is a unique experience for expat Danish children and teens (10-17).
We teach Danish language and introduce a wide range of Danish culture to children living outside of Denmark. This is a fantastic opportunity to get to know Denmark better, learn Danish, and make friends with other expat children and teens.

The 2024 Summer School takes place 10-26 July in Denmark.
Are you joining the Summer School in 2024?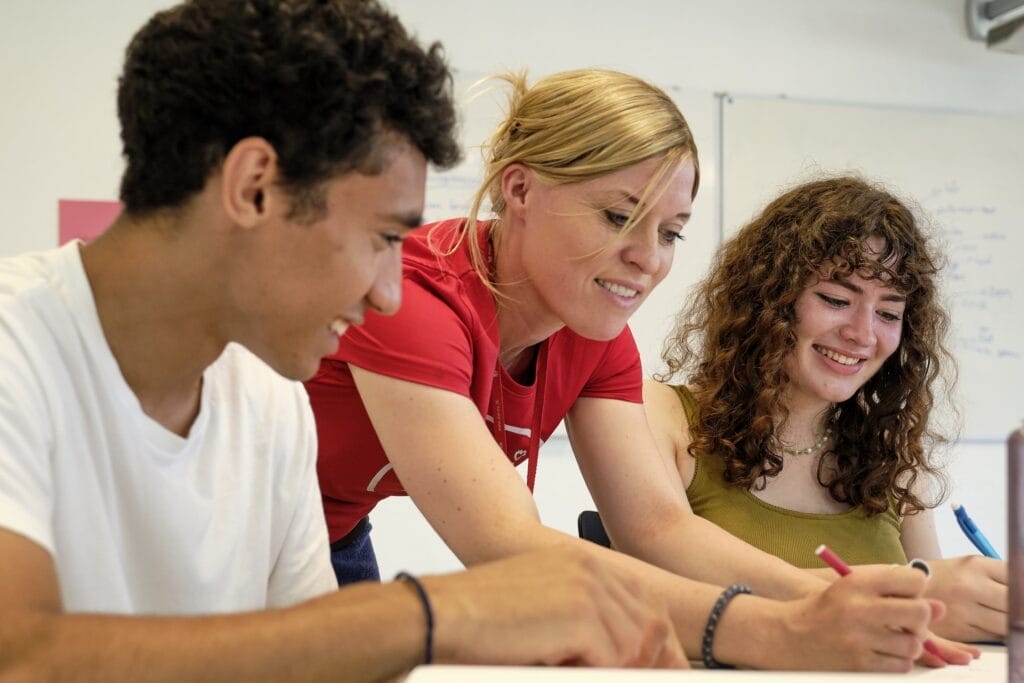 We'll get the student into the appropriate class
At Summer School, the priority is that students lean Danish while they socialize with their friends – new ones and old ones.
To ensure that all students are assigned to the appropriate class, the teachers administer a language test on the first day. The students are then assigned to a class in one of three levels: Danish for Beginners, Intermediate Danish, and School Level Danish.
Lessons in Danish language
Summer School offers 35 language lessons depending on the age of the students.
We make efforts to make the instruction engaging and enjoyable to provide a varied, rich, and creative learning environment.
Teachers at Summer School
All Summer School teachers have professional credentials in teaching Danish. They know how to build interesting and varied lessons and how to support each student individually with respect to learning and achievement.
The activity coordinators
Many of the activity coordinators have professional credentials in teaching sports, music, or design. They arrange the activities offered in the afternoons, evenings, and weekends: Sports and outdoor activities, cooking, theatre, games café, and design workshops.
Meet Summer School activity coordinator Kasper in this video.
In-depth details about Summer School
Join us for a video tour of Summer School. The video is best viewed through Virtual Reality goggles, but you may watch it from your computer using your mouse.
Will you be joining our Summer School in 2024?
You are always welcome to contact us
Summer School leader

Jan L. Mikkelsen

Administrative Coordinator

Tina Andersen
The Danes Worldwide Summer School is a separate legal entity (a commercial foundation) to which the Danes Worldwide Secretariat provides administrative services.